20 Yard Dumpster Drop & Load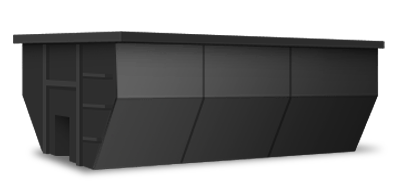 Size: 16x8x6
Days: 60 Minutes
Ton(s): 2 ton included (4,000lb)
Extra Weight: $100/ton
Description
We will bring a dumpster to you, drop it and you load it. We will stay for 45 minutes while you load, then we take the waste away.
Dumpster Size and Details
Our 20 yd dumpster dimensions measure 20 cubic feet: 16 ft long x 8 ft wide x 6ft tall

Weight capacity is 4,000-6,000 pounds

Our dumpsters are loaded over the top or through the rear doors at near ground level

Dumpster rental available in Wichita, Kansas
Flat rate cost includes
Drop off within Wichita and surrounding areas.
Pick up and disposal of what's in the dumpster according to the service you chose
Overage fees
$50.00 per each 1000lbs overage, if the load is over 4 Tons (8000lbs) there will be an Excessive Weight Charge of $175.00 added.

$25 PER EACH Mattress and Box Springs!! Size doesn't matter!!
$100 PER EACH appliance containing Freon

Additional fees will be added for waste stacked over the rail and if there are any items inside that are not allowed.
Waste Material
Non-Hazardous Solid Waste Only. Customer agrees not to put any waste that is liquid, or any waste that is, or contains, radioactive, volatile, corrosive, highly flammable, explosive, biomedical, biohazardous, infectious, toxic, and/or any hazardous wastes or substances ("Prohibited Waste") into roll-off containers. Prohibited Waste includes, but is not limited to, tires, paint, batteries, paint cans, ashes, oil, vehicle parts, sewage sludge, etc.
Items not allowed
Concrete

Paint

Hazardous Waste

Tires

Dirt

Rock

Oil

Shingles

Brick

Refrigerators

Freezers

Window AC's

Batteries (Vehicle)

Hot Water Heaters

Anything containing Freon
If any of these items are placed in the dumpster there will be a $150 charge.
Fill the dumpster before your rental period ends and need another one?
We offer a swap out; if you fill your dumpster before your rental period ends, we can "swap out" the dumpster with an empty one (rental dates remain the same) for a fee of $299.95; this includes 4,000lbs of waste. Swap outs are subject to change.